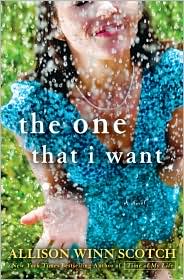 Tilly Farmer leads a charmed life in her small town. Sure some people, like her husband Tyler, can't wait to break out of it. But for Tilly, she's never wanted to live anywhere else.
When her mother died years ago, Tilly vowed to stay to raise her younger sisters. She was there to pick up the pieces when her father turned to alcohol. Even now, she's still picking up everyone else's pieces as a guidance counselor at the local high school. A chance encounter with a former friend changes Tilly's world.
Whatever Ashley Simmons did to her that day in the fortunetelling tent was life changing. Suddenly Tilly's eyes are opened and she sees things that have always been in front of her in a different way. She's always suspected that her husband wasn't happy in their small town, but she never knew just how unhappy until the clarity Ashley has given her allows her glimpses into their future.
What did you like about this book?
Much like
The Particular Sadness of Lemon Cake
, as a reader I was forced to stretch my imagination and suspend belief while reading this. Then I started wondering what if everyone had the ability to look forward into their future. Would I have done half of the things I've done had I been able to see the end result ahead of time? Would you?
What didn't you like about this book?
I felt like there were some story lines that were tied up too neatly, while others weren't tied up at all.
What could the author do to improve this book?
Since clarity and peering into the future was at the heart of the book, it would have been nice for the author to give readers a peek into the future of the characters.
288pp
Published June 2010
Theme:
You're the One That I Want
by Olivia Newton-John & John Travolta