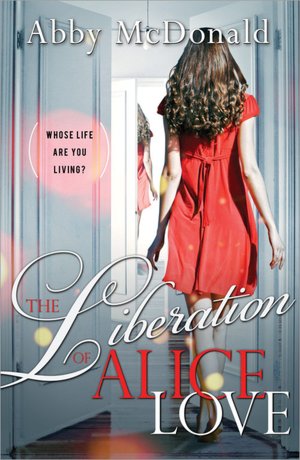 Can you ever really know someone? If you're Alice Love and your identity has been stolen by the woman you thought was your best friend, the answer is no. When the bills start rolling in and you realize that person has been leading a better life than you could ever imagine, do you get mad or do you do something about it?
After briefly wallowing in misery, Alice decides to get herself in gear and start living herself. Always a straight laced and by the book kind of girl, Alice has been stuck her a rut for years. The day a crystal "toy" arrives at her office, along with calls from creditors and bills she knows she didn't create, Alice decides to trace Ella's, her former friend turned identity thief, steps.
On an adventure that takes her to shops she's never imagined, with items she's never imagined; a small town in Italy where she winds up spending a night in jail after a reckless one night stand; to Hollywood, Alice gives new meaning to the phrase "mother has lived."
By the end of the book, I wasn't even mad at Ella for stealing Alice's identity. Sure, she caused her some discomfort, but she opened her up to a whole new way of living and actually gave her a life much better than the one she'd been leading.
432pp
Published: March 2011
Theme: Diva by Beyonce