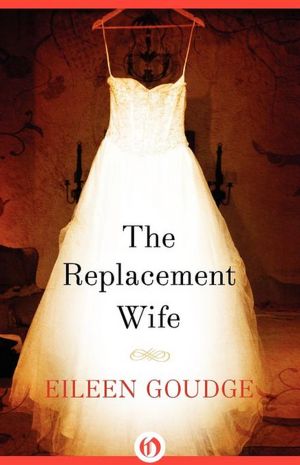 In a story that's somewhat reminiscent of the movie
Stepmom
,
The Replacement Wife
is the slow moving tale of a dying wife and mother on the search for the perfect woman to replace her. The fact that she's a professional matchmaker should make this a simple task, but her husband is in no rush to replace the love of his life and the kids don't even realize what it is she's trying to do.
I was torn over whether or not Camille, the dying wife, was doing a noble thing or being selfish in trying to find her replacement. I could certainly understand her point of view. Her mother died while Camille was young and her father, a pilot, was often absent after that due to work. So Camille and her sister essentially raised themselves. Because her husband is a doctor, he works long hours. In Camille's mind, she's doing the noble thing by making sure that there's someone to step into her place to help raise her children and be a shoulder for her husband to lean on. But it's a little selfish on her part too, don't you think?
If we look at it from her husband's point of view, how dare she decide who he should love. How dare she decide that he's not capable of raising the kids without her. And who is she to decide to give up on herself and their family when there's a chance that she could recover. In a true case of being careful about what you ask for, Camille finds that she has set things in motion that she'll come to regret.
At 484 pages, this book moved slowly. How slow? It took me three weeks to read it. I kept putting it down and reading other books in the mean time. There was just no reason for it to be as long and drawn out as it was. For 484 pages, I expect a very compelling read or Dostoevsky.
484pp
Published: March 2012
Disclosure:
Galley received from publisher. Opinions are my own.
Interested in connecting with the author? You can find Eileen on Facebook (
http://www.facebook.com/EileenGoudge)
and Twitter (
https://twitter.com/eileengoudge)
.
Theme:
If You Love Somebody Set Them Free
by Sting