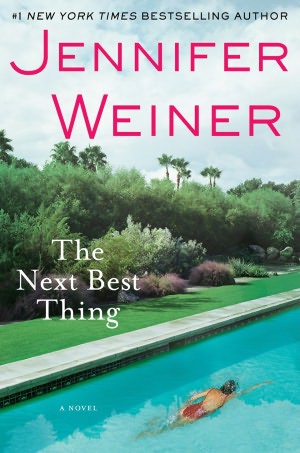 This is absolutely the cutest book I've read this year. It's the story of Ruth Saunders and her adorable grandmother, Rae. Tons of books are written about BFFs that move to Hollywood in search of fame and fortune, rarely are the BFFs grandmother and granddaughter.
Raised by her fashionable and flirtatious grandmother after the death of her parents in a car accident that left her slightly disfigured, Ruthie can't imagine a life without the grandmother who never left her side through multiple surgeries. Long hospital stays gave the two of them plenty of time to watch their favorite show,
The Golden Girls.
It was only natural that when she began writing as a kid, she inserted herself and Rae in the lives of Blanche, Dorothy, Rose and Sophia.
When Ruthie's script, loosely based on her life, is picked for pilot season, she's ecstatic. But the network and the realities of dealing with actors, agents and attitudes gets to be a little overwhelming. Along the way she discovers that you can only control what you can control, finds love and learns to let Grandma Rae live a little.
So that's the plot, now let me tell you why I adored this book. It's essentially Weiner's story of her experience with 2011's
State of Georgia
. She created and produced the show that only lasted one season. And if you watched the show, like I did, you'll recognize the characters from the show in the book.
The lead role was to be played by an overweight, by Hollywood standards, actress. After the initial pilot, the actress, in this case Raven Symone, lost weight because she no longer wanted to be seen as the
overweight, funny friend
. Readers will also recognize the Loretta Devine character and I swear I saw a hint of Jackee' in there as well.
Weiner also gives readers a glimpse of writing rooms, and the lack of diversity in them, and the difficulty in casting actors/actresses of color, especially if the role hasn't been written especially for them. The biggest thing I learned is that what the creators of shows envision is not necessarily what ends up on the screen. I've not always been there for Jennifer Weiner's books, but in this instance, I felt like I was reading an episode of
E! The True Hollywood Story
and loved every minute of it.
400pp
Published: July 2012
Disclaimer: Copy of book received from publisher, opinions are my own.
Theme:
Hollywood
by Rufus & Chaka Khan