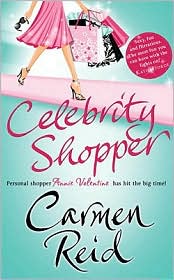 When last we left Annie Valentine and her fabulous brood, there were two new additions to the family. No, not her mother and Dave the dog, I'm talking about the twins, Mickey and Minnie. How in the world can Annie balance her hit TV show and a full house that now includes babies? No, there's not an app for that, but there is boyfriend Ed.
While Annie jets off to Paris to tape a spectacular episode for TV, Ed is left to deal not only with a surprisingly outgoing Owen and angsty teen Lana, he's also overseeing the home renovations that Annie insisted on, while handling the twins, and he's doing it all by himself. It's no wonder that Ed feels beaten down and overlooked. Annie is living the glamorous life and he's stuck at home. But this is what Ed asked for when he took a hiatus from his job as a music teacher at Lana and Owen's school
The Paris episode proves to be a hit, but to maintain their ratings and renewal of the show for next season, Annie and Svetlana set off to hike the Scottish Highlands in high heels. Sounds crazy, right? But it's the kind of thing readers have come to expect from Annie and her crew. Of course, things never turn out as simple as she hopes and this may be her worst idea yet.
In this latest from Carmen Reid, it felt like too many story lines were thrown at the reader. The Paris adventures served as an opening to a new Svetlana story line, complete with the daughter we learned about in
How Not to Shop
. Annie's father, who has only been mentioned in passing in previous books, makes an appearance also, so readers are forced to take on more serious topics than we're used to in typical Annie Valentine books. I like that Reid thinks ahead and sets up characters for the next chapter of their lives (and book in the series), but it would be okay if she saved some of the set up for the next book instead of trying to cram so much into the current one.
416pp
Published: March 2010
Theme: Ain't No Mountain High Enough by Marvin Gaye & Tammie Terrell