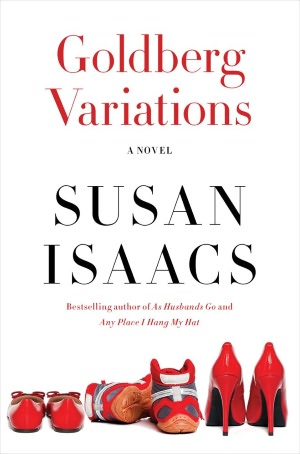 If you thought the grandmother in V.C. Andrews'
Flowers in the Attic
was a piece of work, you haven't met Gloria Goldberg Goldberg Garrison. A woman that neither desired or needed a relationship with her grandchildren, the indomitable force behind the successful Glory company finds that she finally needs someone. But after a lifetime of being shunned by their grandmother, why should Daisy, Matt or Raquel come to her rescue?
In Gloria, Susan Isaacs has created a character that surely has ice flowing through her veins. Mean and spiteful, Gloria seems to take delight in making others feel small. When her cold-hearted ways drive away the only true friend she's ever really had, she also loses her company's successor. And now she must find someone to take over her company because, at 79, her best years are behind her.
Siblings Matt and Daisy grew up as the children of the son most shunned by Gloria. Matt is comfortable doing PR for the New York Mets and Daisy's love of cinema is perfect for her job in the film industry. While both are curious as to why their grandmother has summoned them to Santa Fe, they can't help but remember that the way she's treated her father since childhood has had a profound effect on him and them, as an indirect result.
Their cousin Raquel is the daughter of Gloria's favorite son, Travis, and his true love, Adriana. Upon Travis' death, Gloria cut off contact with his Puerto Rican wife and biracial daughter. Of the three grandchildren, Raquel has the most reason to resent her grandmother and has no problem giving her the why and what for when she sees her.
The key messages in
Goldberg Variations
are reconciliation and forgiveness. Weighing, perhaps a bit too heavily, on Isaacs' own Jewish faith, conversations between Daisy and Gloria are heavily laced with religious references. At times it became distracting and somewhat preachy. Just as I dislike Christian lit that relies too much on Biblical references, I didn't necessarily care for the religious messages sprinkled throughout
Goldberg Variations
. That aside, it was a fairly enjoyable read.
336pp
Published: October 2012
Disclaimer: Copy of book received from publisher, opinions are my own.
Theme: Perfect by Alanis Morrisette