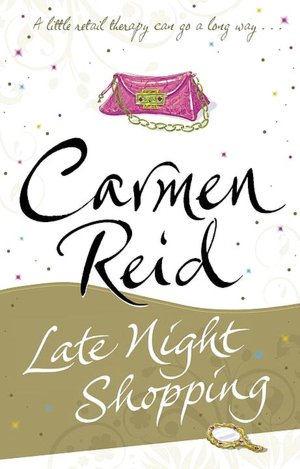 Shopping diva Annie Valentine is back and there's a new man in her life. Who knew that underneath that mop of hair and baggy clothes was Ed, Owen's music teacher, and the new love of Annie's life. When Ed asked her to renovate his basement flat, she had no idea that he co-owned the entire Georgian townhouse with his sister. Annie raised the money to buy his sister out and she, Lana and Owen had been happy living with Ed for the last year.
Ed tolerates Annie's shenanigans much like Ricky Ricardo did Lucy, but Annie's missteps prove to be much costlier. Though he's repeatedly told Annie that she needs to create a shopping budget, she only sticks to it until she sees a purse she just has to have. Honestly, I can understand the purse obsession. Know why? Unlike shoes or clothes that can be too tight or ill fitting, especially if you've lost or gained weight, purses
always
fit.
Always
.
With a school holiday approaching, Annie decides to surprise Ed and the kids with a trip to Italy. It just happens to turn out that the town where she's rented a villa is known as the shoe and handbag capital. Amazing coincidence, right? Never one to look a gift horse in the mouth, Annie immediately makes connections with factories and merchants there, figuring she can sell their merchandise online and act as the importer for boutiques and department stores. Much like Lucy, things go wrong, but there's no Ricky around to fix them. Ed is fed up with Annie ignoring his advice and disregarding his warnings.
But like any heroine of chick lit, Annie manages to turn things around. By the time the book ends, not only are you cheering for Annie, you can't wait to see where her newest opportunities will take her.
400pp
Published: July 2008
Everything She Wants by Wham!