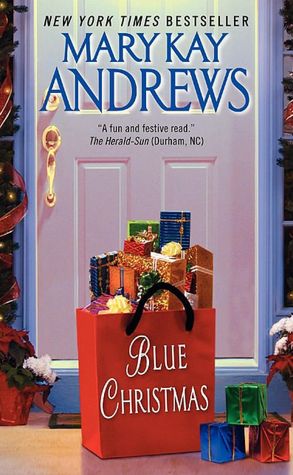 Fans of Mary Kay Andrews are probably familiar with her characters Bebe Loudermilk and her best friend, Weezy Foley. I first read and reviewed them in Andrews'
Savannah Breeze.
Whereas
Savannah Breeze
really focused on Bebe,
Blue Christmas
is mostly about Weezy. The owner of an antique shop in the historical district of Savannah, Weezy is up in arms about the annual window decorating contest. With her window decorated, she notices the proprietor's of a new business across the square doing things differently. And you just don't do that in Savannah. There's the Savannah way of doing things and then there's everything else.
Unfortunately, Weezy doesn't have time to worry about whether or not Manny is following the rules because her shop has been broken into and her display vandalized. Not only has her shop been vandalized, someone also broken into her house and stole all of the food for the contest judges.
With her boyfriend Daniel and best friend Bebe assisting, Weezy goes on a mission to find out who's invading her space in true Weezy fashion. And in the meantime, she's still determined to win that contest! As always, Andrews' stories are lighthearted and heavy on the humor.
256pp
Published: November 2009
Theme: Blue Christmas by Porky Pig